I'm going to split this up a little. I have most of the pictures edited, but don't have the write-ups done. I'll aim for that tomorrow--today? Well, Friday anyway--, but most likely that too will be posted in phases over the weekend. I'll be taking advantage of no cover night at
Outland
on Friday, so I won't be sitting at the laptop writing or editing this evening.
Tonight I will post my weird, "artsy" sounds so much nicer, pictures from the April 20th, 2010 Deadstar Assembly and Filament 38 show that took place at The Breakfast Club in Lakewood, OH. I will likely be solving the not-that-great camera issue soon. Thinking about buying a digital SLR.
I believe that I have previously mentioned that I like light and movement. I also like how cameras interpret these items-- when it turns out nicely, not when I'm left with a blurry mess. Industrial shows are perfect for finding my kind of interesting. Lights, fog machines, lasers and people who don't hold still.

Filament 38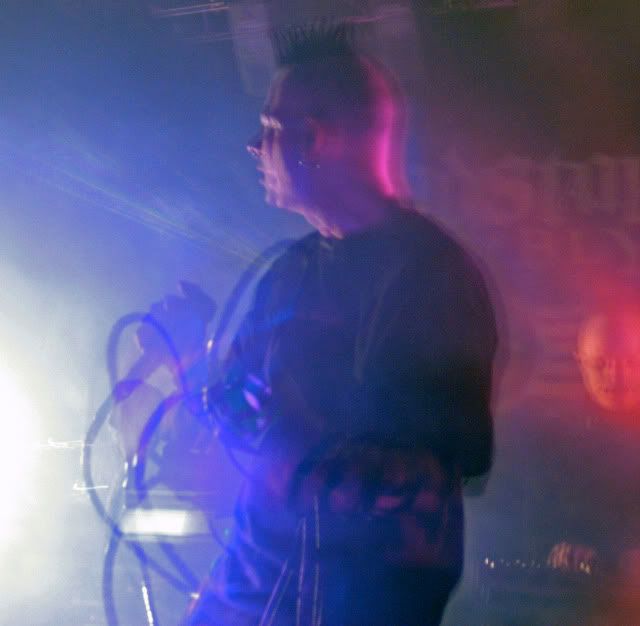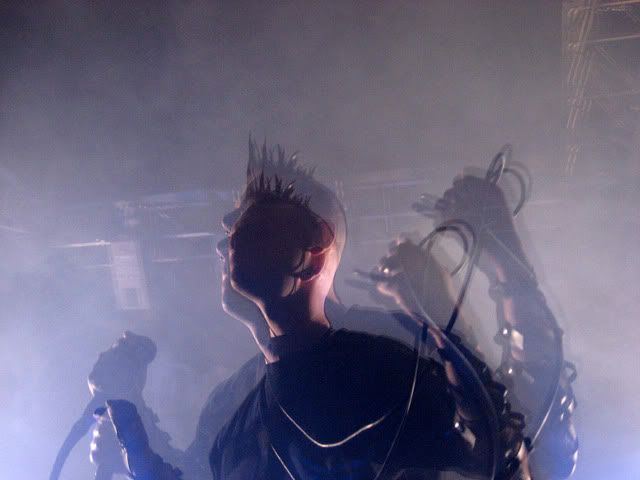 Deadstar Assembly