Wow, I've been bad. Didn't post any character development stuff this week. I'm going to see Only Flesh and Cult of the Psychic Fetus on Friday night, so I hope to have pictures and information on that after I have experienced it. I have seen Only Flesh twice before and they are quite entertaining. I kind of like to see people hanging from hooks in their skin and still have the ability to play instruments. Impressive.
So I'm going to share some old concert pictures...and I will not start with Only Flesh, but with Ronan Harris of VnV Nation holding an inflatable sword. Someone gave him the sword before they did "Joy"...you know the lyrics from that song?
"So why do I love when I still feel pain?
When does it end, when is my work done?
Why am I lone and why do I feel that
I carry a sword through a battlefield?"
So people bring him inflatable swords, really big inflatable swords.
This picture is from their Cleveland, Ohio show 2009.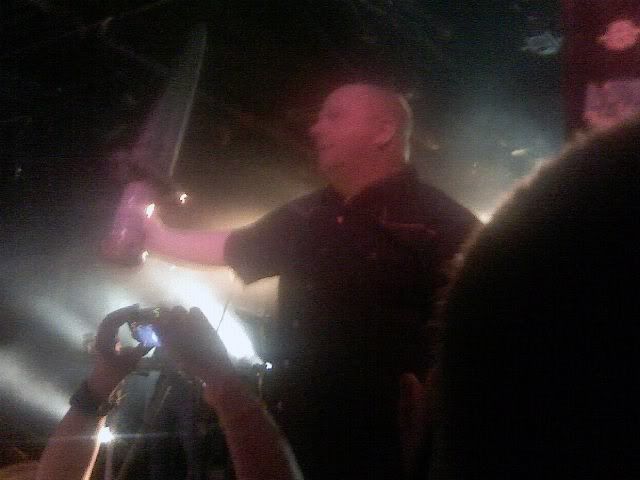 At their April 2007 show in Cleveland they did not allow cameras or recording devices to be used...bummer, so the only pictures I have from that show are of me outside afterward talking to my Mom on my cell phone, telling her that James proposed to me in the pit after they played "Beloved".... aw....
Now for some Only Flesh
These are all from the Crucifixion show at Outland 2.0, I do not recall the exact day.
I do remember the announcement at the show that the police had shown up because they had heard there was going to be a human sacrifice that night. The band seemed pretty amused by that.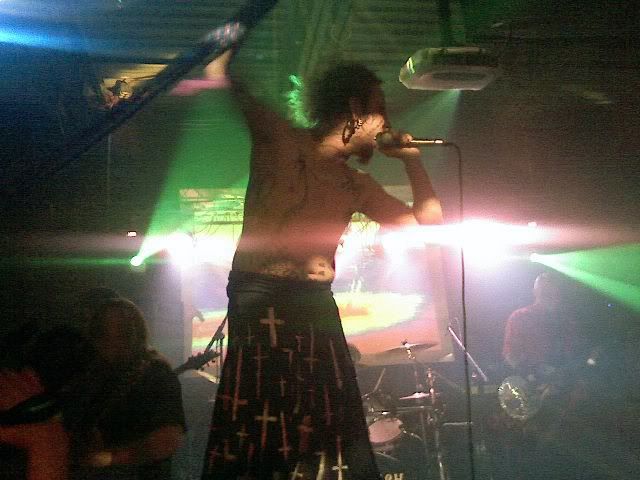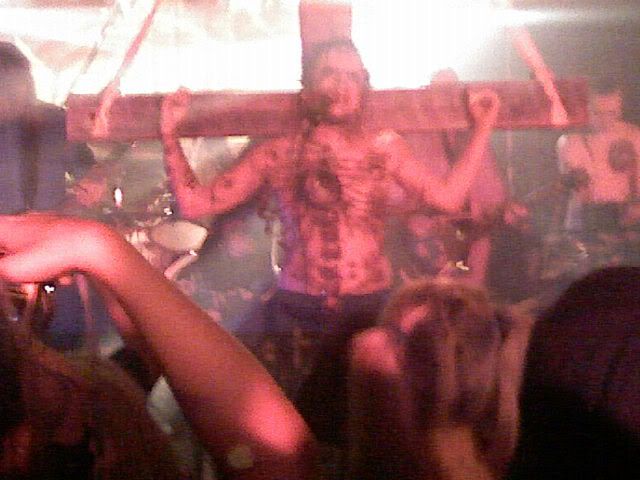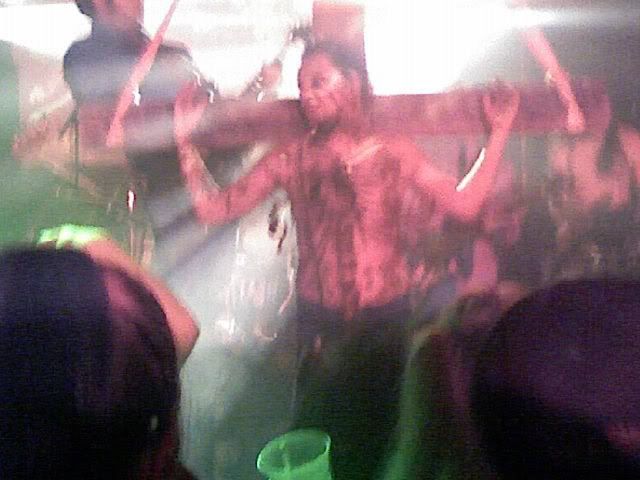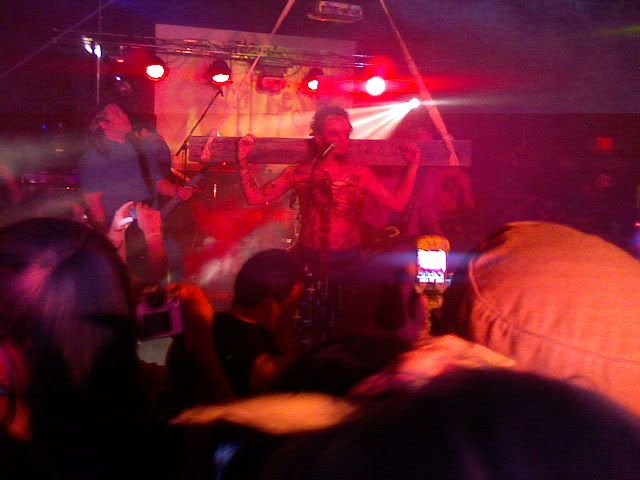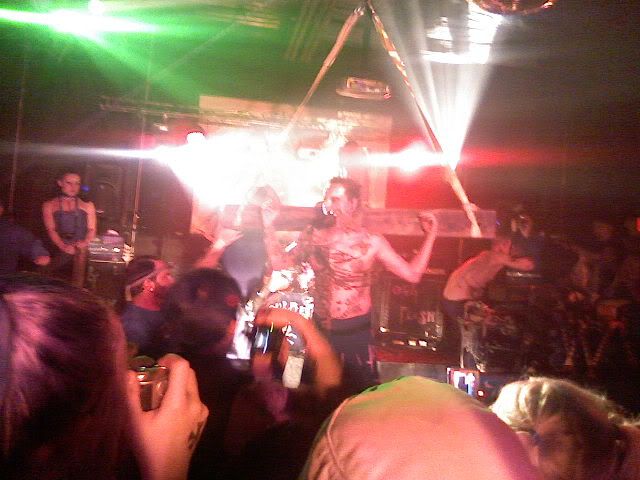 Sorry for the poor picture quality on those. I took all of those, except for the 2007 picture after VnV that James took, with my LG Chocolate cell phone's camera.
I also have Combichrist pictures from several years ago--I was going to say "I don't remember that exact day," but I have the promotional poster from that show framed in the office and it says 9/10/07--, but those will have to wait until another day because I have quite a few.